Wide Area Camera Tracking
DNEG Virtual Production are the first to use AirPixel camera tracking technology in Robert Zemeckis' Pinocchio
"We used a new camera tracking system that's based on ultra-wideband technology, like Apple AirTag is, which gave us a bit more freedom with the camera when we were trying to visualize all our set extensions in real time on-set."
Live-action remake of 'Pinocchio'
Director Robert Zemeckis' Pinocchio, now available to stream on Disney+, is a live-action adaptation of Walt Disney's 1940 animated film that is packed with CGI creation and visual effects.
DNEG Virtual Production, a partnership between DNEG and Dimension Studio, utilised the new AirPixel ultra-wideband camera tracking solution for wide area shots for the first time.
AirPixel delivered many benefits, including the ability to view the final scene (real-time composition of the camera footage + Unreal graphic render) without having to wait for post-production editing.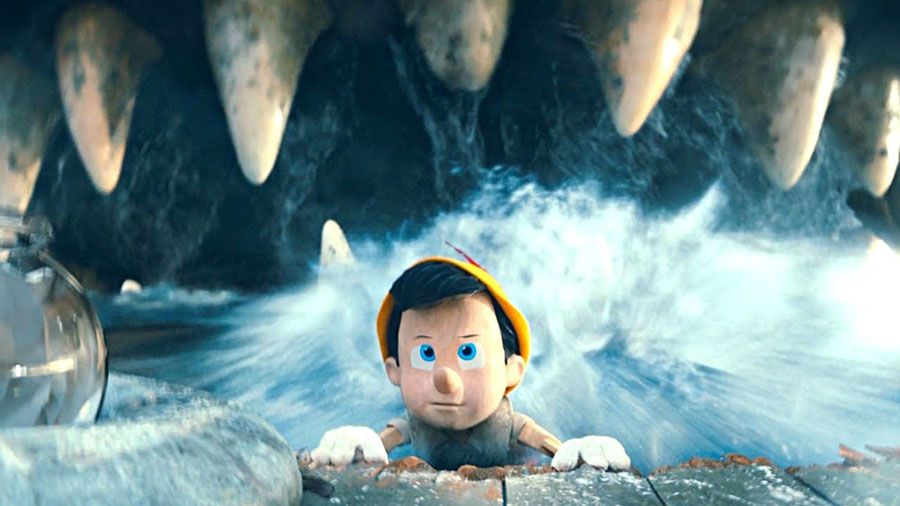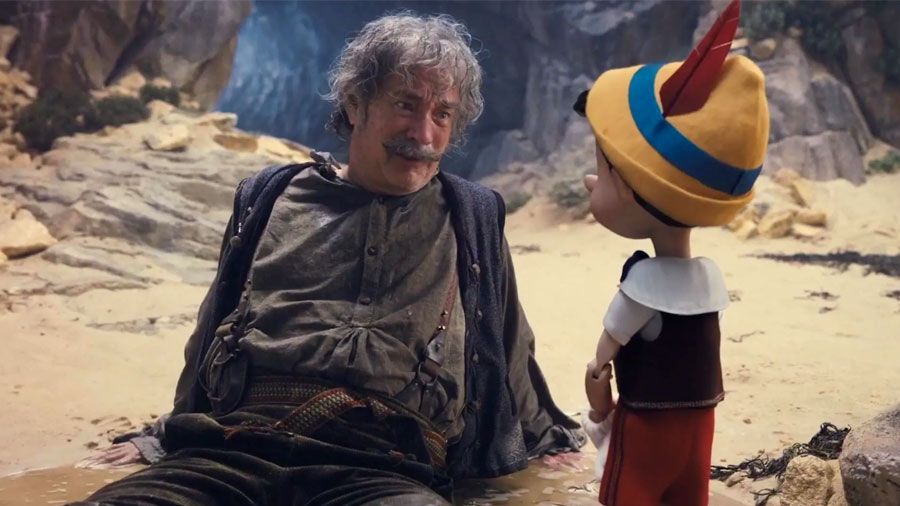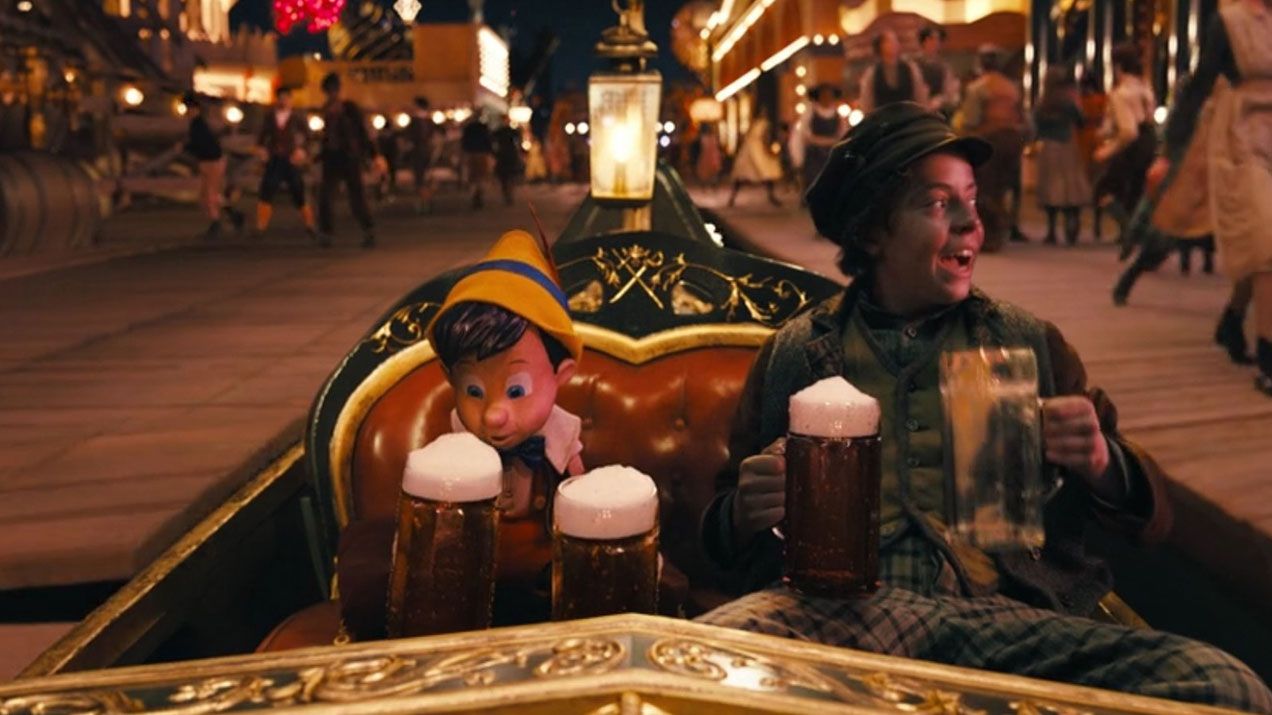 "If we had a big, wide open space, we used an ultra wideband-based system. The tracking data would be fed into Unreal and there would be this magical real time comp of a set that is mostly bluescreen, but now we're looking through the viewfinder and actually seeing what the final scene is gonna look like."
About AirPixel
AirPixel is an ultra-wideband and inertial sensing technology that can be used to track various cameras (cable cams, Steadicams, crane mounted remote heads, remote PTZ cameras, drones) in very large areas, both indoors and outdoors. It can be used for AR and virtual production in large LED studios, stadiums, concert venues and racetracks, as proven in wide open space shots during the creation of the Disney's latest Pinocchio.
"It is a really cool tech, because it is not as sensitive to occlusions and things as a traditional optical camera tracking system is. You can kind of hide the beacons in ways that are easier than hiding MoCap cameras. It is really neat promising stuff, it is basically like a movie version of your AirTags. It shows a huge amount of promise."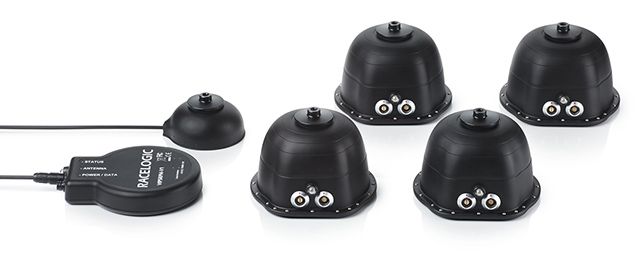 AirPixel works by utilising a collection of stand-alone beacons, which can be battery or permanently powered. Using ultra-wideband radio (UWB) they communicate with an on-camera receiver (rover). The rover calculates its position and orientation using the UWB data and an internal inertial measurement unit (IMU). This data is then processed through an advanced filter algorithm to give an accurate output of X, Y, Z, Pan, Tilt, and Roll.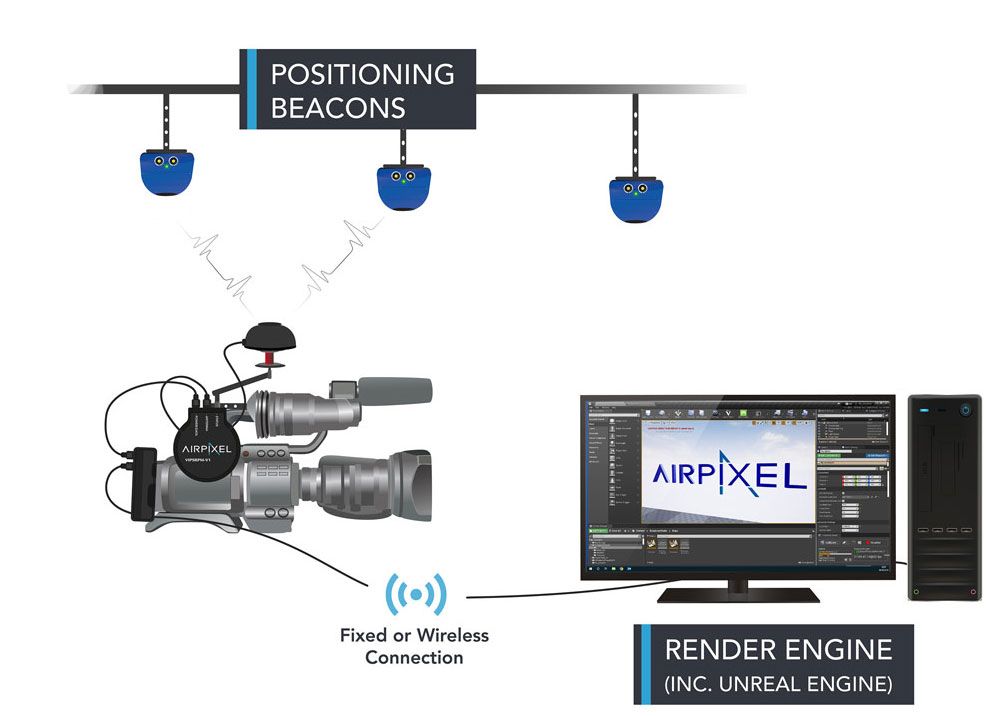 The rover connects to a lightweight control unit which combines the position data with lens FIZ data, genlocks the output and transmits to the render engine via Ethernet or serial connection. Data is also formatted at this point in either AirPixel proprietary format ideal for use with our custom Live Link plugin, or FreeD format for extended software compatibility.
To set up the system, beacons are placed around the perimeter of the stage and/ or above the stage at varying heights and locations. The beacons are then surveyed using a high-speed robotic total station and bespoke in-house software. Using this method, it is possible to set the beacon locations with millimetre accuracy, and still complete setup in less than 2 hours for most configurations.
AirPixel works with many camera rigging systems, having been used on dolly, Steadicam, jibs, cranes and cable cams. It also works in any lighting conditions, including total darkness. In addition, we integrate with popular 3rd party products, to provide the best solution for your needs. This means that accurate data can often be provided on shots where traditionally tracking would be difficult or impossible.
Specifications
Update rate
max. 100 Hz
Output rate Genlocked
23.98, 24, 25, 29.97, 29.97 Drop,
30,47.95, 48, 50, 59.94, 59.94 Drop, 60
Position accuracy
X: ±2 cm
Y: ±2 cm
Z: ±5 cm
Angular Accuracy
Tilt : ±0.2°
Roll: ±0.2°
Pan : ±0.5°
Latency
50 ms
Positional resolution
1 mm
Protocol support
AirPixel or FreeD
Max. tracking speed
270 km/h; 75 metres per second
Max. number of receivers
5 (per UWB channel)
Max. number of beacons
200 (per UWB channel)
Max. coverage
(assuming 30 m beacon spacing and square volume)
390 m x 390 m
152,100 m2
1.6 million ft2
UWB Channels
Channel 4 – 3993.6 MHz ±450 MHz
Channel 7 – 6489.6 MHz ±450 MHz
UWB Transmit Power
-41.3 dBm/MHz
Rover dimensions
7 x 4 cm
Beacon dimensions
13 x 7.5 cm
Power requirements
7 - 30 V DC, 100 mA
IP rating
Beacon: IP67
Rover: TBC
Operating Temperature
-20˚C to +60˚C
Storage Temperature
-40˚C to +85˚C